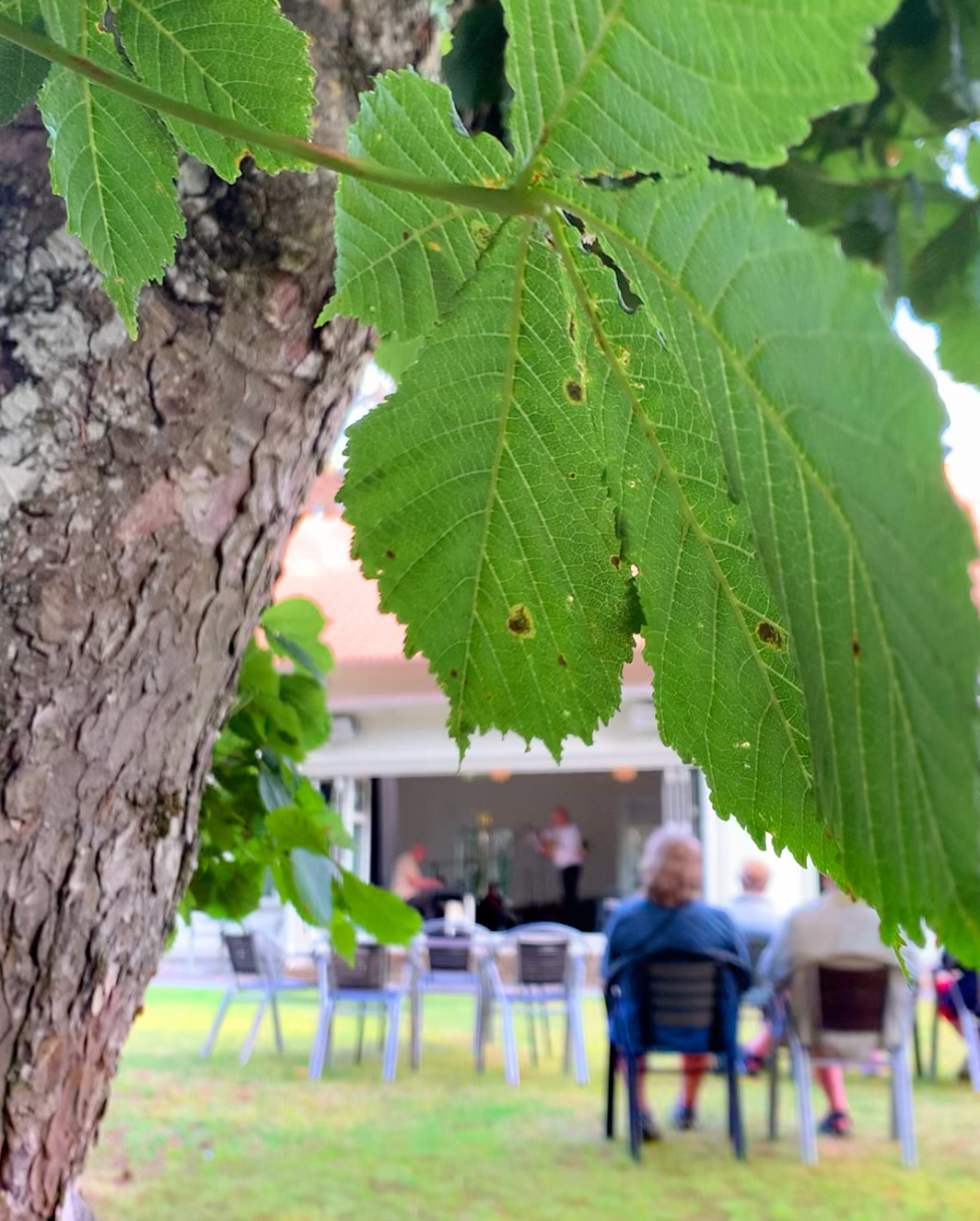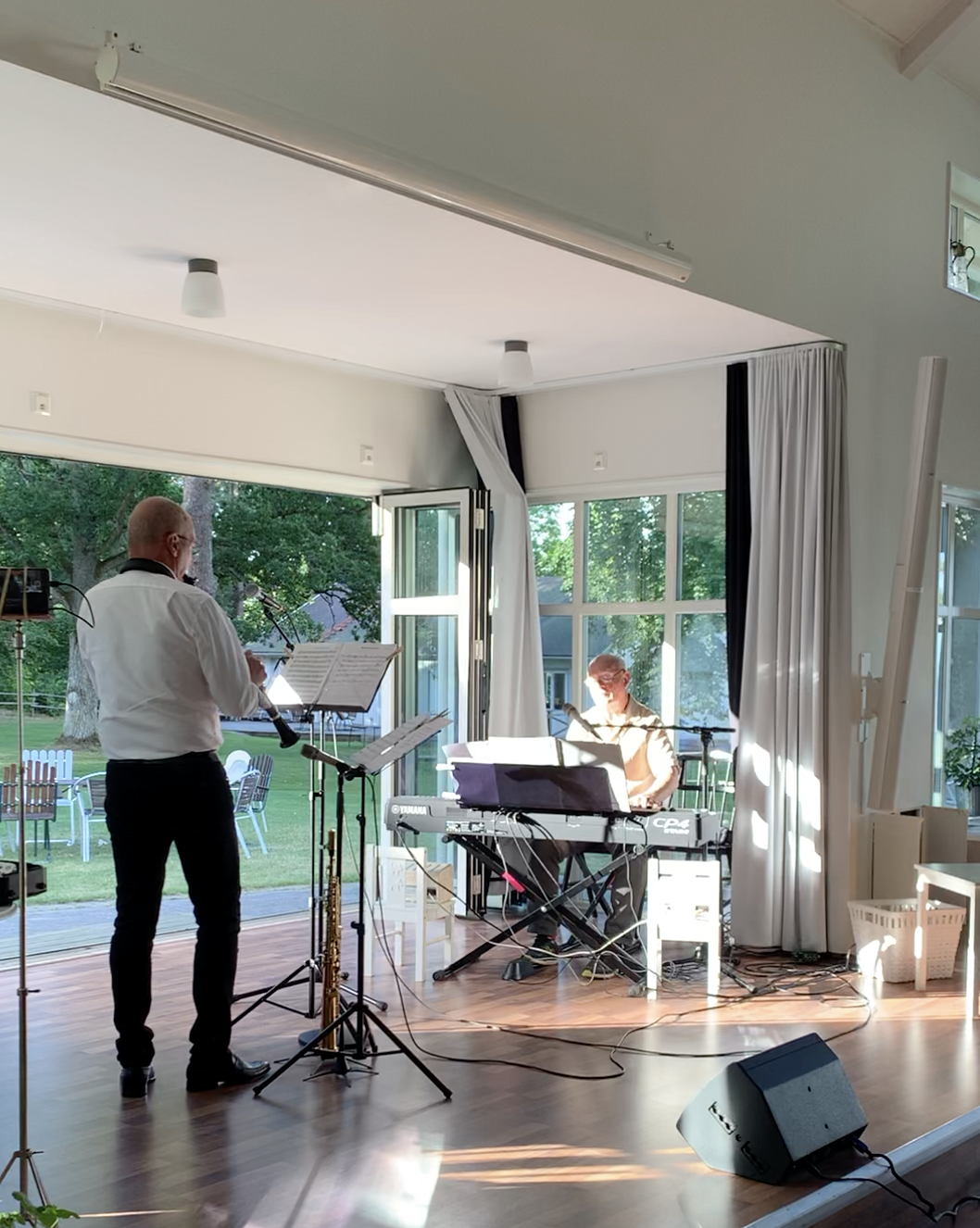 Det är en såndär sommarkväll då det gråa på himlen gett vika för solen och det är lagom temperatur för att sitta i parken på Skogshyddan för att lyssna på musik under eventet Musik med sommarkänsla. De som musicerar för oss är Ingemar Lindahl vid keyboarden och Sven-Erik Fredén som alternerar mellan klarinett och sopransaxofon. Musiken är jazzbetonad och det som framförs ger frid i hjärtat och kroppen. 
De inleder med att spela Tots Tilemans "Hör min bedårande sommarvals" som följs av Lars Gulins "Danny´s  Dream" 
Det spelas Duke Ellington bl a  "Is God A Three Letter Word" från hans Sacred Music period. 
När "Somewhere Over The Rainbow" spelas så har åtminstone jag gåshud. Ingemar påpekar att någon gång tar även den här pandemin slut. Mer gåshud bjuds det på när "Stormy Weather" framförs. Tittar ut mot sjön där vattnet krusar sig lätt. Ingen storm på gång där inte.
När applåderna tystnat ser jag mig om i parken och vi är många som kommit hit denna kväll, med coronavstånd, och jag förstår att även inne i caféet är det publik. Roligt att många sluter upp vid ett sånthär tillfälle. 
Kvällens sista låtar passar in väl denna sommarkväll i juli. Louis Armstrongs "What A Wonderful World" och "Summertime" från musikalen Porgy and Bess. Det var bara att blunda och njuta till dessa stycken innan kaffe och smörgås intogs i caféet.
/Marie Andersson